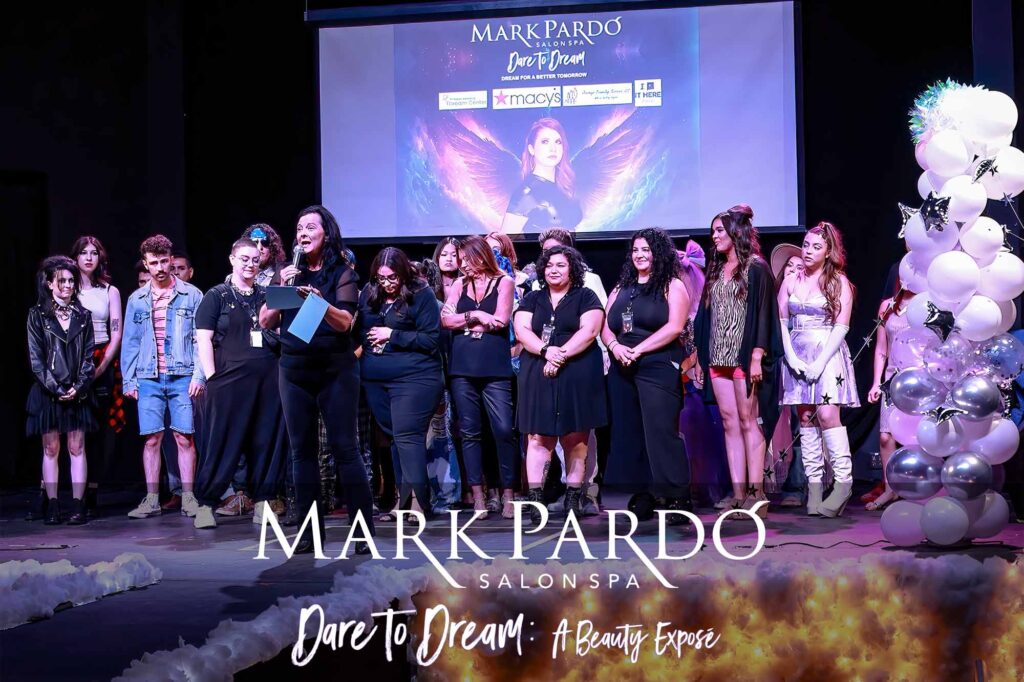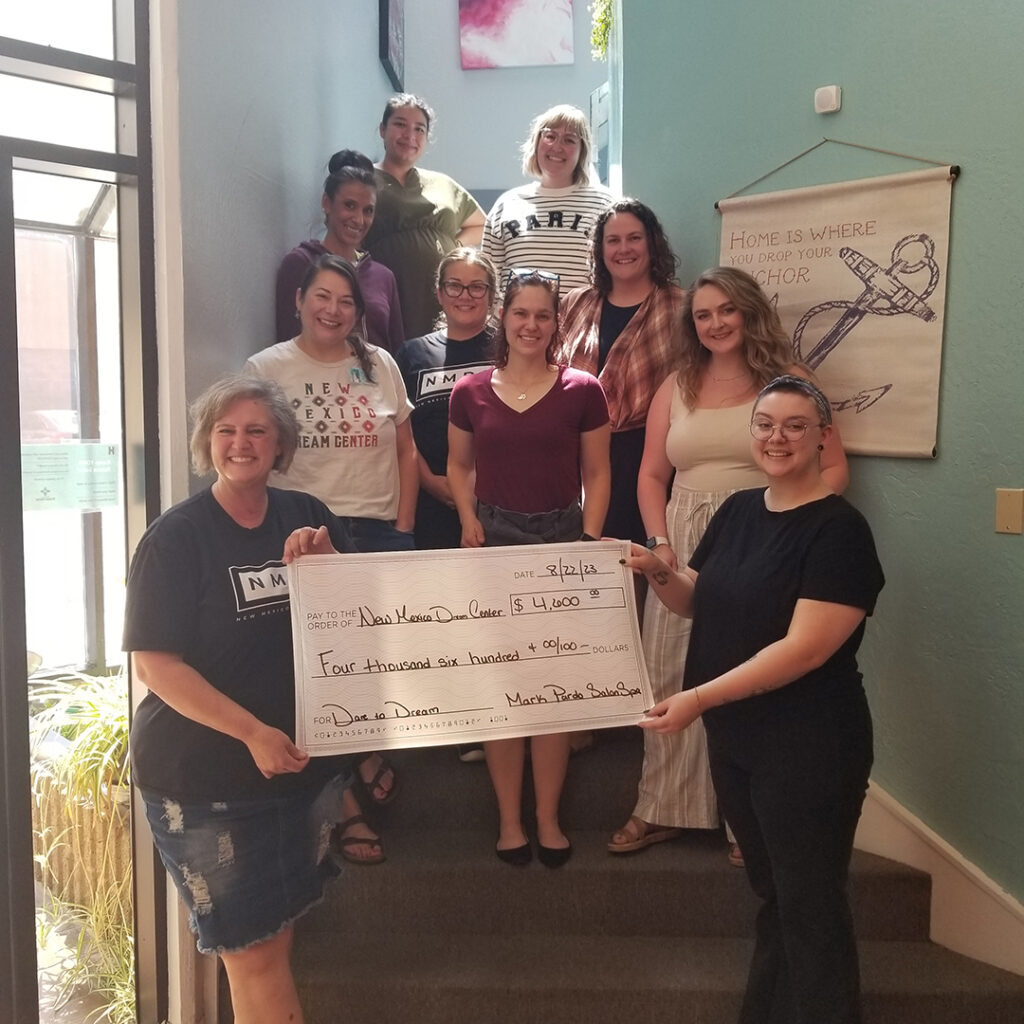 Dare to Dream: A Beauty Exposé

The Mark Pardo 2023 fashion show highlighted the last 50 years of fashion as well as taking a look at the potential future of fashion.
We partnered with New Mexico Dream Center to help raise money and awareness about human trafficking in New Mexico.
Hosted at the Historic Lobo Theater, we:
Had Mark Probasco, Deputy Director of Special Prosecutions, New Mexico Office of the Attorney General, as a guest speaker with Eric Castillo and Jonathan Gardner also in attendance from the AG's office.
Had in attendance Renee Grout, Albuquerque City Council Distract 9, as well as Sara Rogers and Rosanna Lopez from Aveda Corporate
Had over 200 individuals in the theater
Combined donations of over $6,200 to New Mexico Dream Center ($1600+ donated directly online the night of + $4,600 additional)
Together we Dared to Dream for a brighter future, a stronger tomorrow, a better destiny.
For more information on New Mexico Dream Center or to donate please check out their website.
Gallery
All photos are owned by Mark Pardo SalonSpa.
During the Show
Models
Acknowledgements
Planning & Design:
The show was organized, planned, designed by the Mark Pardo Creative Team:
Franquee Flores (Creative Team Stylist Lead)
Brittany Leiby (Stylist)
Desiree Feathers (Stylist)
Angel Montoya (Stylist)
Jamie Aguirre (Esthetician)
Santana Griffy( Salon Team Lead)
David Hammitt (Marketing Director)
Mark Gonzales (Chief Visionary Officer)
Team Leads:
Event Organizer: David Hammitt
Model Design and Look Lead: Franquee Flores
Silent Auction, Tickets, and Usher Lead: Christalle Sedillo
VIP Hostess Lead: Cindy Kegelman
Student Lead: Dillon Spranley
Decorations Lead: Kris Watts
MC: MyChelle Andrews
Event Sponsors:
Macy's – clothing
Journey Counseling Service
Anonymous Sponsor
Silent Auction Sponsors:
Brittany Leiby
David Burns
Justin Trout
Aveda
Nambe
ZIOR
Lobo Theater
Marketing & Promotion:
David Hammitt in collaboration with ABQ Live
Venue:
Hosted at the Historic Lobo Theater
Other:
All photos are owned by Mark Pardo SalonSpa.
Show photography and video provided by ABQ Live.
Model photos were done by Kori Kobayashi, through ABQ Live.
Majority of model clothing provided by Dara Romero, Macy's.
All hair, makeup, and nails were done by Mark Pardo SalonSpa team with assistance by students from both CNM and Aveda Institute New Mexico.
AINM Instructors onsite assisting: Dillon Spranley, Chance Beavers, and Kris Watts.
And special thanks to Shelley and the New Mexico Dream Center team for speaking and assisting at the event.