Summer is officially here—and it's the perfect time to treat yourself to a blissful staycation at home. Transform your abode into a tranquil oasis with the help of Aveda, so you can practice self-care, relax your mind, and rejuvenate your body—all in the comfort of your own space.
Hair Care Heaven with Aveda Hair Masques 
When it comes to creating a spa-like experience at home, start from the top! Aveda's hair masques are the perfect way to nourish and revitalize your locks. Begin your staycation with a hot, relaxing shower featuring your favorite masque. Try a Botanical Repair™ Treatment Masque in Rich or Light for intense hydration that leaves your locks looking lush. If your hair needs more intensive repair, try Aveda's Botanical Repair™ strengthening overnight serum. This serum is enriched with Nangai oil to reduce the look of split ends, build stronger bonds, and repair all three layers of your hair—overnight! Enjoy this opportunity to give your hair some much-needed love and attention, and emerge with luscious, healthy locks.
Pamper Your Hands and Feet with Aveda's Hand and Foot Relief 
After your shower, indulge in a luxurious hand and foot care routine with a relaxing massage using Aveda's Hand Relief™ and Foot Relief™ Moisturizing Cremes. Our hands and feet often retain stress from our daily activities, so it's crucial to show them some extra love during your staycation. These luxuriously rich cremes are enriched with moisturizing plant hydrators, leaving your hands and feet feeling invigorated, and incredibly nourished and rejuvenated.
View this post on Instagram
Sip and Savor: Aveda Tea for Soulful Relaxation 
No staycation is complete without a warm cup of tea to soothe your soul. Aveda's Comforting Tea Bags offer a delightful blend of aromatic herbs and spices that transport you to a state of tranquility. As you unwind, brew a cup, sit back, and allow the soothing flavors to envelop your senses. The tea's blends will bring you moments of pure relaxation and zen, making your staycation a truly blissful experience.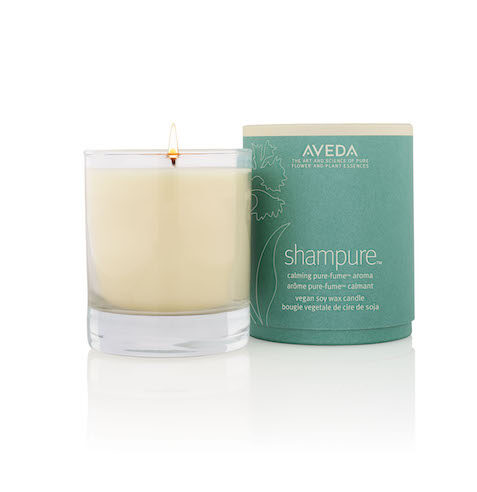 Create Your Home Oasis 
To enhance the overall ambiance of your staycation oasis, incorporate a few soothing touches. Set the mood with soft lighting, an Aveda Shampure™ Vegan Soy Wax Candle and relaxing music. Create a cozy space where you can unwind, surround yourself with your favorite books, magazines, or even a journal to reflect on your self-care journey. This is your time to relax and rejuvenate, so make sure to disconnect from digital distractions and fully embrace the tranquility of your home oasis.
This summer, turn your home into a personal sanctuary and pamper yourself from head to toe. To explore these luxurious products and elevate your staycation experience, we invite you to 
stop by our Aveda salon to shop, or call Mark Pardo SalonSpa at 505.298.2983 for personalized product recommendations. Or, browse our online shelves here.